The big game was yesterday, and one of my favorite things to see during the buildup to Super Bowl Sunday are some of the mind-boggling statistics involved in the production and viewing of it.  Here are a few:
103.4 million – The estimated TV audience for the 2018 game
$3861 – The average cost of a Super Bowl Ticket on the resale market
$2 – Cost of a hot dog at the stadium
11 million –  Slices of Domino's pizza consumed
100 million – Pounds of avocados consumed
$227 million – The amount spent on potato chips
$5 million – The amount that CBS charged for a 30 second ad at the game
7.5 – The over/under on Tony Romo correctly predicting a play call ahead of time
1 minute 50 seconds – The over / under on how long Gladys Knight takes to sing the US National Anthem
$484 billion – the amount of work productivity lost today, the Monday after the Super Bowl ("I think I came down with that bug that's going around boss….")
We just wrapped up a pretty good month to start the year and thought I would add some more statistics to get you up to speed:
Source: ABC News
304,000 – The number of jobs the economy added last month; an absolute blowout of a number as the estimate was 170,000
100 – Consecutive months of job gains (more than double the previous record)
4% – The current unemployment rate (down from 10% at the height of the great recession)
3.2% – Year-over year wage growth
6% – The probability that interest rates will be higher 1 year from now according to the futures market
11.1% – The average increase in earnings in the S&P 500 stocks that have reported so far
Add all of those together and you get…
7.8% – The increase in the S&P 500 last month, the best January since 1987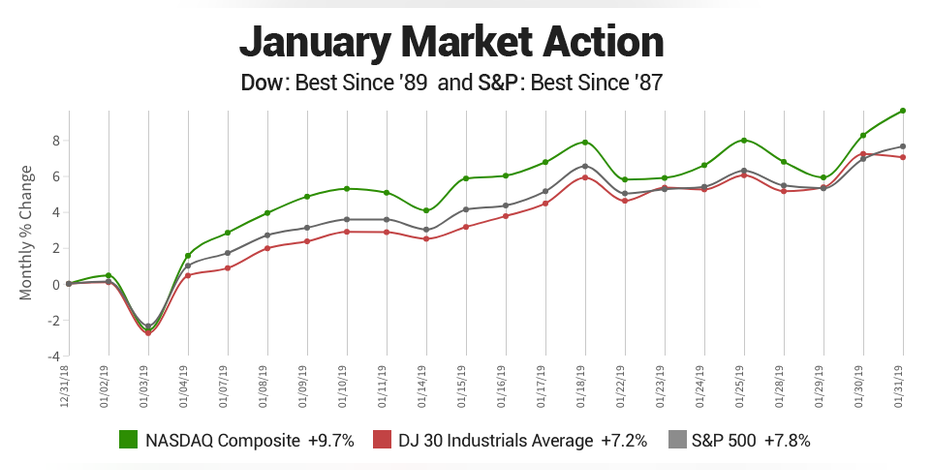 S&P 500 Post Best January Since 87
What a difference a month makes.
Last statistic:
–23° The low temperature at O'Hare airport in Chicago last week,  along with a wind chill of -52°.  While we didn't get anything like that here at the beach we did get some cool weather too.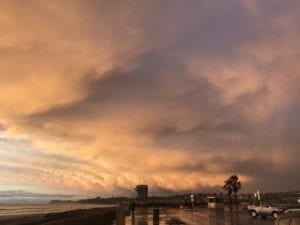 If you're feeling whipsawed by the ups and downs of the market and looking for a more long term solution to your investment plan you can schedule a consultation with us here.
Staggering Amounts of Food Eaten Super Bowl Sunday
Super Bowl Strangest Prop Bets
US Job Gains Show Employers Shrugged Off Government Shutdown